United States of America is not only one of the biggest countries in the world, but it is also a place that will satisfy the needs of almost every type of traveler. The United States offer many historic locations, amazing urban areas, great outdoor activities and unique landscape. According to some statistics, the United States are one of the most desired travel destinations for people around the globe. As a matter of fact, USA is one of the most visited countries in the past decade. There are many places that are focused on attracting tourists. Since the list of things and locations that you need to see and the list of things that you need to do while in USA is very long, we will try to highlight some of the best travel destinations in this incredible country.
1. Las Vegas – This city located in the middle of the desert in Nevada is known for many things. Some people know it as the capital of gambling, others know it as a popular honeymoon destination and some people go there in order to get married quickly in some of the chapels found there. One thing is for sure – Las Vegas is a very entertaining city and you can find both expensive and cheap accommodation, so don't worry about that.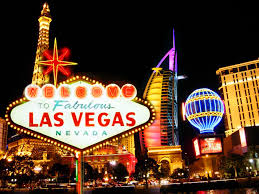 2. Hawaii – The United States are not beautiful only in their continental part and Hawaii is a clear example of that. Hawaii islands are known for their unforgettable natural beauty and the long sandy beaches. People who love nature will surely enjoy their stay here. Just like Las Vegas, many people decide to spend their honeymoon here.

3. Texas – The 2nd largest state in USA has a special charm. This state is full of new and historic attractions. Some of the things that are worth visiting while you are in Texas include – XIT Museum, Houston Raceway Park, Stonehenge Odessa, the Glass Cactus and Old Stone Fort Museum.
4. Georgia – Georgia is a state that is famous for its unique landscape. People from all over America and the world, go to Georgia in order to enjoy nature. There are dozens of beautiful canyons, waterfalls and mountains in this state. Some places worth visiting in Georgia include Atlanta Museum, Lake Lanier island and Blue Ridge Scenic Gateway.